2017—In remembrance....
The Southern Stars Chapter is heartbroken to report the unexpected passing of our Treasurer, Kathy Wright Denham Gabrisch. Kathy was a very active member and also headed up our Service Project Committee. Many of you might remember that her mother is Joyce Wright, an IADCCT Cleo Curtis Award recipient and long time member of Southern Stars.
Kathy was a very talented painter and taught many classes for our chapter including several at our annual Laughlin Retreat (Laughlin Retreat pictures below). Besides ceramics, she had several hobbies including tole painting, chocolate candy sculptures, beading, glass fusion, and stain glass work. She loved photography, and she also dabbed with several musical instruments including keyboard and flutes.
Kathy was active with CAFI before it disbanded and then joined IADCCT later. She  volunteered for Seniors Sever Orange County, Meals on Wheels, as well as other veteran groups in her area. On top of that, she worked with Canine Rescue and therapy dogs in her own home for several years.
The Southern Stars chapter will greatly miss Kathy...her creative talent which she so willing shared with all of us, her sense of humor and her smile.
Our sincerest condolences to her entire family and all of her ceramic sisters.
<![if !supportEmptyParas]> <![endif]>
<![if !mso & !vml]>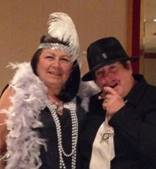 <![endif]><![if !mso & !vml]>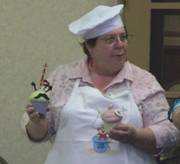 <![endif]><![if !mso & !vml]>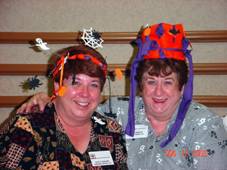 <![endif]>

     Helen and Kathy                                      Kathy                                                     Kathy and Joyce

<![if !supportEmptyParas]> <![endif]>

<![if !supportEmptyParas]> <![endif]>

<![if !supportEmptyParas]> <![endif]>

<![if !vml]>